Registrations and insurance
Book an appointment
Book an appointment in matters of vehicle registration, insurance, license plates or decommissioning.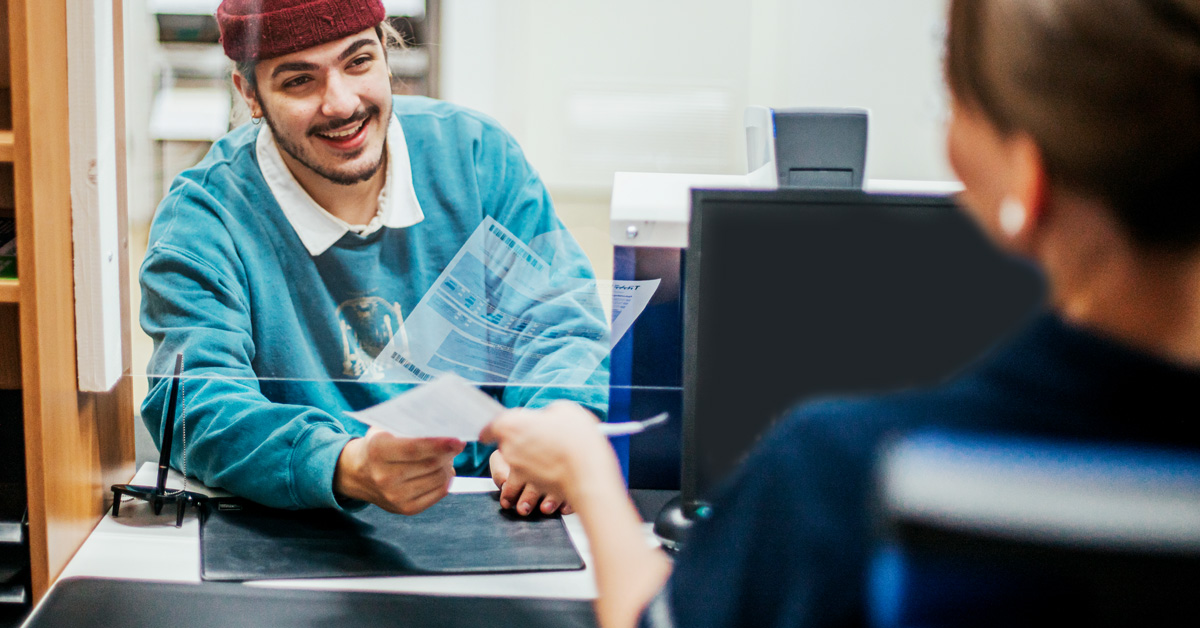 Vehicle registration
At our registration service points, you can take care of all of your vehicle's registration issues conveniently and quickly. We handle first registrations, ownership changes, vehicle holder changes, transfer notifications, traffic decommissioning and commissioning, transfer permits and printouts of the registration certificate, for example. Come and visit us and our specialist will help!
You can find our registration service points either while making an appointment or by selecting the "Registration services" option from the service menu in the service point search.
Search for nearest service point
Statutory motor insurance
Motor insurance is statutory. This means that every motorised vehicle that is used in transport must be covered by motor insurance. It provides compensation for personal injury to those travelling in their own car and for personal injury and property damage caused to other parties. Your motor insurance does not cover the damage caused to your own car, but you need a voluntary car insurance policy to cover it.
Voluntary car insurance
The vehicle itself is covered by voluntary car insurance. In addition, other damages specifically mentioned in the terms and conditions of the insurance are compensated. You can also take care of the voluntary car insurance at an A-Katsastus service point. Our partners are Fennia, If, LähiTapiola, Pohjantähti, Pohjola/OP, POP Insurance and Turva.
Decommissioning or commissioning a vehicle
Are you looking for information about commissioning a vehicle for traffic or temporarily decommissioning a vehicle from traffic? You can find more information for the frequently asked questions.
Frequently asked questions about registrations, insurance and licence plates
Scrapping a vehicle
In order to be removed from the vehicle register, the vehicle must be scrapped. A-Katsastus and Kuusakoski offer help for scrapping and recycling your vehicle everywhere in Finland.
Free recycling of a scrapped vehicle
Watercraft registrations
Some of our service points also register boats. (It is not possible to insure boats at our service points.)
Boat registrations
Skip video
What insurance do I need for my car?
The A-Katsastus advice video guides you through vehicle registrations and insurance. (Video is in Finnish.)
A-Katsastus advices – Vehicle registration and insurance