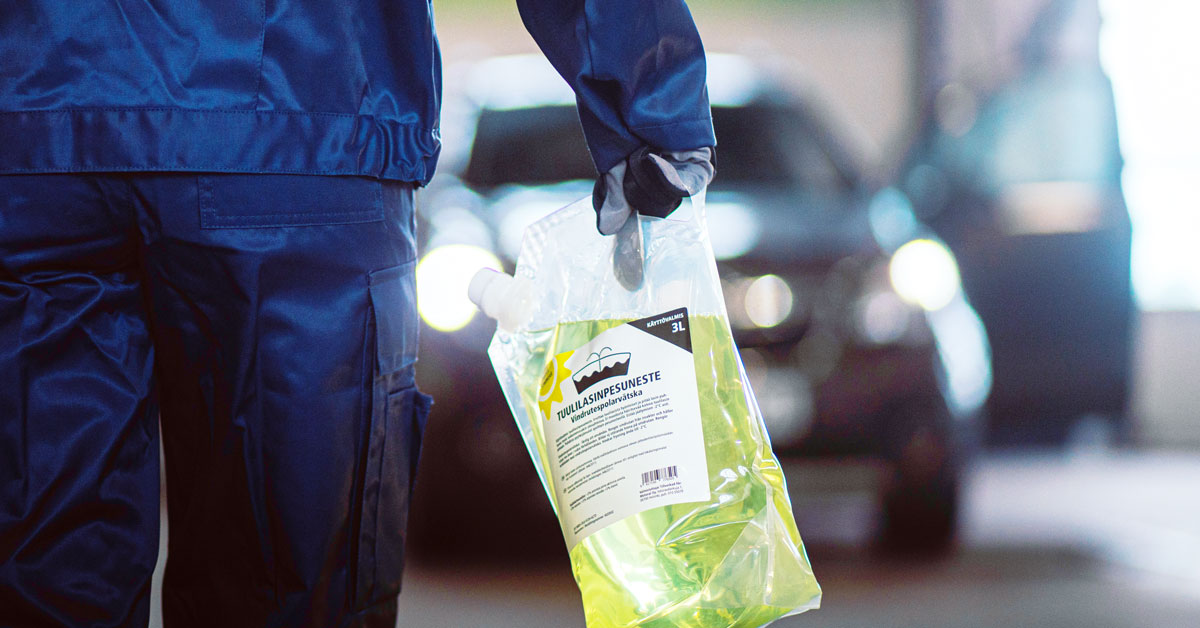 The washer fluid will be added to the tank for you
At most of our stations, you can get screenwash fluids for year-round use. Our washer fluids are inexpensive, high quality and ready to use and do not contain methanol.
The summer washer fluid effectively removes insects from the windshield and the winter washer fluid also works in freezing temperatures. We will add the washer fluid to the tank for you when you bring your vehicle for an inspection, for example. Ask your surveyor about screenwash fluids!
Although my car did not pass the inspection as well as I would have hoped, the two inspectors (names I do not know) were very friendly and helped to refill the screenwash fluids, etc. A very pleasant visit, thank you!

– Vehicle inspection customer from Helsinki