Preparing for a vehicle inspection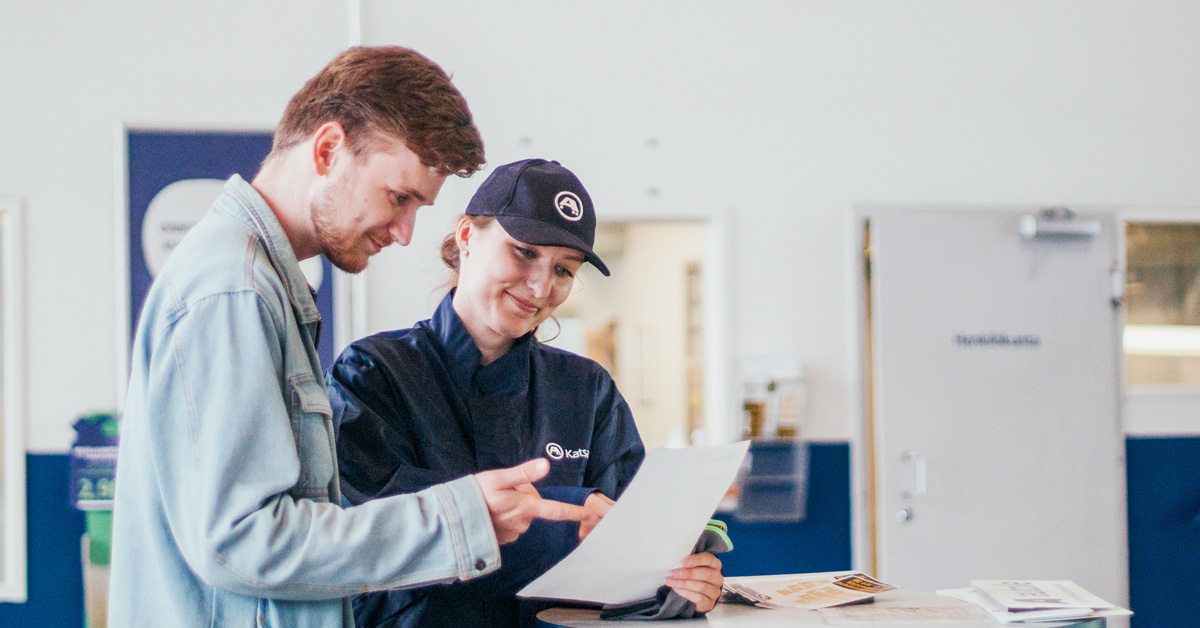 You can detect many of the vehicle faults by yourself
You can also detect many of the faults that affect the safety and operation of the vehicle by yourself. The inspection checks the details defined by regulations. Minor defects are noted, and the repair schedule is marked in the inspection certificate. If the vehicle receives multiple requests for repairs at the same time, the vehicle might not pass the inspection. By fixing the minor defects before the vehicle inspection, you can avoid receiving requests for repairs or even your vehicle not passing the inspection. These are A-Katsastus' instructions for ordinary drivers
Check these 10 things before the vehicle inspection!
Ensure that the vehicle is fitted with license plates. the mandatory reflectors are in the correct position and that the warning triangle is included.
Check the operation of the horn and lamps. If necessary, ask someone to help you check the operation of the stop lamps, for example.
Make sure there are no dripping leaks. You can see those from the tracks left in the parking lot.
Check that the seat belts are intact and functioning correctly. In the back seat as well.
Ensure that the windshield washer fluid tank is not empty and that the wiper blades, windshield and mirrors are in good condition. The driver's field of vision must not be obstructed in any way. So, do not have any hairy dice decoration hanging from the front mirror!
Check that the key is not worn. The ignition key should not come loose from the ignition switch when the engine is in running position.
Check the tyre pressure and examine the tyres and wheels (tread, any visible damage)
Grasp the battery and make sure it is securely installed. Also check that there are no loose wires or other short-circuit hazards on the vehicle.
Drive a small warm-up round before the inspection so that driving burns away some of the deposits without distorting the emission measuring. You can usually notice a possible exhaust malfunction due to noise. Brake friction surfaces can be cleaned by braking the vehicle a few times vigorously in a safe location before the inspection. Make sure that the parking brake is working. Also, make sure that the clutch is not slipping, and that the vehicle is not drifting to either side when driving, and that any power steering is operational.
Check the speedometer functionality (e.g. by using the speed displays on roadsides)
Accessories
Check that the tow hitch is in good condition and rust free, and the condition of the electrical plug.
Ensure proper fastening of all accessories fitted to your vehicle (e.g. mud flaps, bull bars, bike rack, ski box).
Skip video
Where can I find information about my vehicle's last inspection?
Our inspector, Toni, will tell you where to find the information and how to prepare for the inspection. (Video is in Finnish.)
A-Katsastus advices – Preparing for a vehicle inspection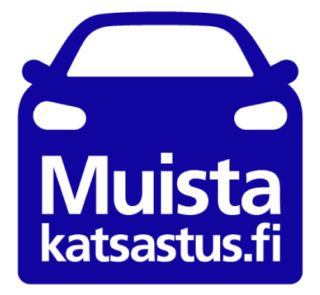 Let us remind you about inspection, so you won´t forget!
Tilaa A-Katsastuksen Muistakatsastus.fi -palvelusta näppärä muistutus. Lähetämme sinulle tiedon, kun viimeinen katsastusajankohta lähestyy. Osallistut samalla katsastuslahjakorttien arvontaan!